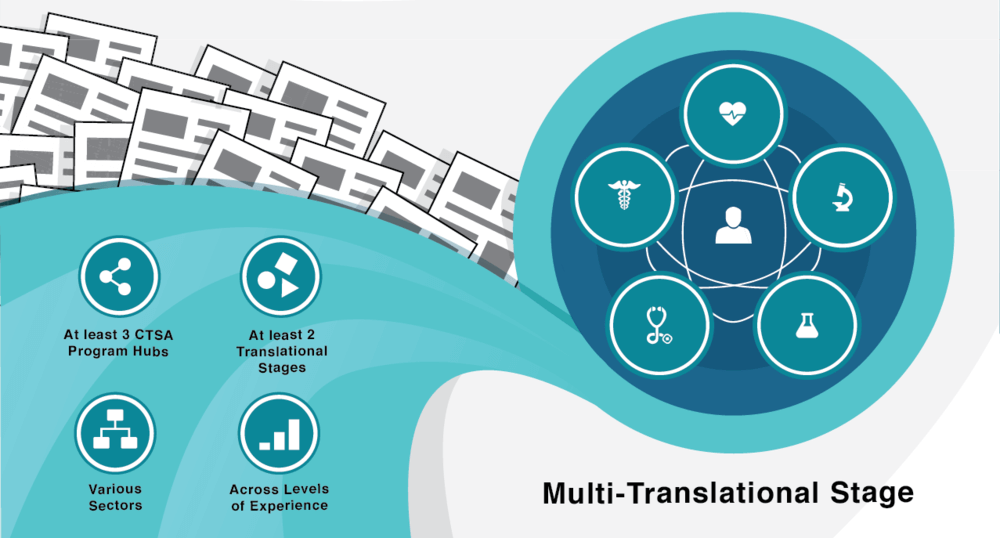 What is a Synergy Paper?
A Synergy Paper is a collaborative manuscript developed by 
three (3) or more CTSA Program hubs spanning at least 2 stages
 of 
translational research
, with the purpose of addressing substantial challenges in clinical or translational research. Synergy Paper teams receive logistical support from CLIC.
Purpose
The goal of Synergy Papers is to advance the field of translational science and to cultivate collaboration between CTSA Program hubs, while providing co-authors with the support to meet their academic goals of producing high quality scientific publications.
Apply for Support
Each year CLIC makes opportunities available to apply for support to write a Synergy Paper. Synergy Paper teams receive one year of project management support, meetings, note-taking, as well as funds toward copy editing and publishing costs.