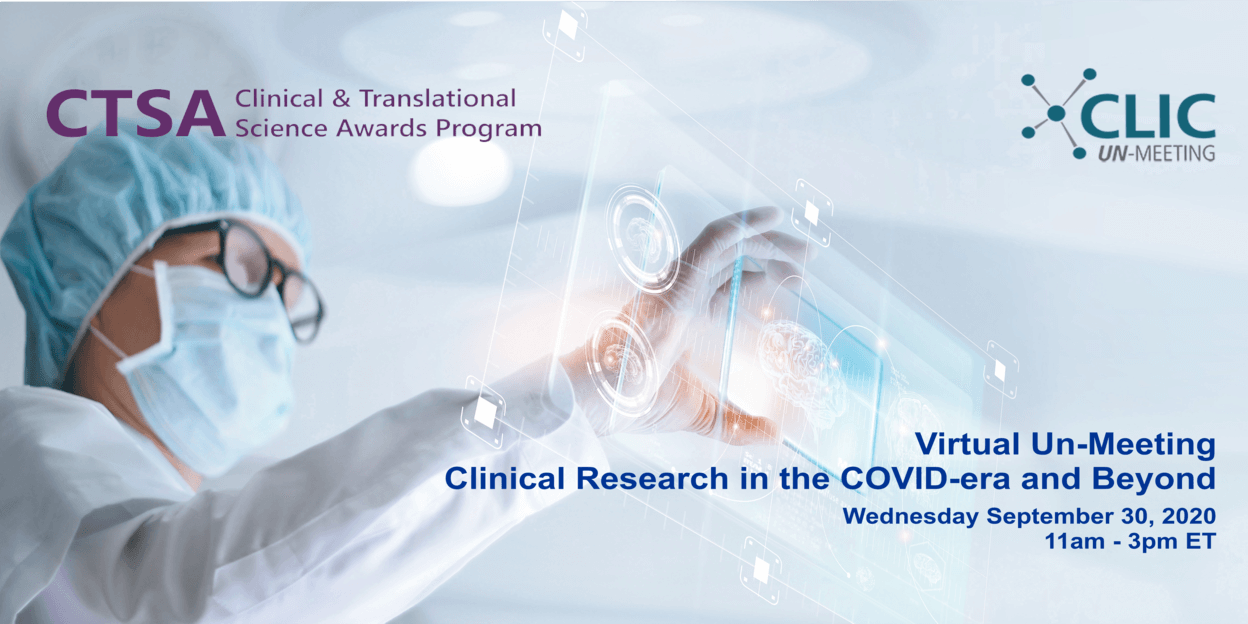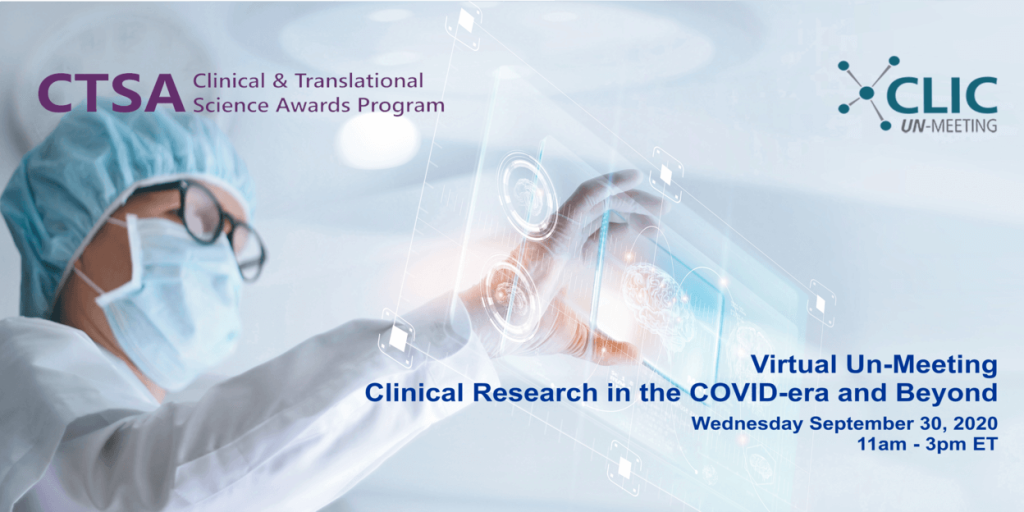 This NCATS "rapid-response" Un-Meeting will encourage discussions around the changes encountered in the area of clinical and translational research resulting from the COVID pandemic. Other potential topics include Identifying clinical research trial design opportunities as a unified network in the post-COVID clinical era? What does training look like? What do remote trials look like? What is the impact on recruitment? Furthermore, what is the role of CTSA Program in clinical research post-COVID.
Thank You!, to all of our presenters and attendees for participating in our first virtual Un-Meeting.
To see a summary of the breakout session discussions as well as attendee information please see the Attendee Page.
We have posted all approved presentations below.
Speakers;
Jonathan Sexton, Ph.D – University of Michigan – Drug repurposing for COVID-19
Chris Lindsell, Ph.D – Vanderbilt University – Sharing information between DSMBs to learn quickly during a public health emergency
Roger J. Lewis, M.D., Ph.D – UCLA – Replacing the One-dimensional Trial (One question, one population, one treatment, one start, one end, and one waste of resources)
Ray Dorsey, M.D. – University of Rochester – The future of clinical trials
Daniel E. Ford, MD, MPH – Johns Hopkins University / Trial Innovation Network – Clinical Research in the COVID-Era and Beyond: The Trial Innovation Network
Karen A. Monsen, PhD, RN, FAMIA, FAAN / Robin R. Austin, PhD, DNP, DC, RN-BC – University of Minnesota – Engaging communities in COVID-19 research: Social determinants, resilience, and whole-person health.
---
Meeting Notes and Presentations