Losing weight with apple cider vinegar is said to be possible because of its effect on appetite and fat burning. Find out if it really works.
Apple cider vinegar is said to help with weight loss. Similar to a low carb diet or keto diet, the effects of apple cider vinegar are said to help increase fat burning, reduce appetite and ultimately weight loss. However, unlike the aforementioned diets, apple cider vinegar, also known as a natural remedy, does not require the entire diet to be adjusted. It is enough to add a certain amount of apple cider vinegar in a glass of water. But one by one
Apple cider vinegar, like other vinegars, is produced by fermentation. In the production process, apple juice is mixed with yeast and bacteria that turn the apple juice into vinegar. Specifically, the yeast converts the sugars in the apple juice into alcohol. The acetic acid bacteria active in the fermentation process consume the alcohol and release acetic acid in return. An apple cider vinegar drink also contains other ingredients. However, studies of the effectiveness of the apple cider vinegar diet have focused primarily on the acetic acid it contains.
Can apple cider vinegar help you lose weight?
In short-term studies with small numbers of subjects, apple cider vinegar may reduce appetite and contribute to weight loss. The exact mechanisms of action are still unclear. It is also not known how widespread the effect may be. Scientists are calling for more research to clarify the effects of the apple cider vinegar diet on obesity and metabolism.
What does apple cider vinegar do for weight loss?
According to proponents of the apple cider vinegar diet, the effect of apple cider vinegar is to improve satiety after eating and reduce appetite. Through this effect of apple cider vinegar, users should automatically consume less energy in the form of calories from food.
Apple Cider Vinegar May Improve Fat Burning in Mice
The most impressive results on the question of whether apple cider vinegar can help with healthy weight loss come from model experiments with mice and rats. In these studies, apple cider vinegar was able to prevent[1] the mice from becoming overweight despite a high-calorie, high-fat diet. Among other things, the vinegar reduced food intake, body weight, and fat storage in fat depots[2].
In principle, experiments with animal models are important to clarify mechanisms of action and to stimulate subsequent experiments with humans. However, they are not sufficient to prove the effect in humans.
Studies – Human subjects lost weight using the home remedy vinegar
In the most cited[3] study of the effects of the apple cider vinegar diet in humans, 175 participants were given an apple cider vinegar drink containing either 0.1 or 2 tablespoons of vinegar daily. After 3 months, participants with vinegar in their drink lost 2 to 4 pounds (1 to 2 kilograms) of weight.
In another[4] study, 39 overweight people on a calorie-restricted diet were given either apple cider vinegar or no apple cider vinegar. The results showed: the participants with the apple cider vinegar drink showed more weight loss, lower waist circumference, and less appetite.
Overall, there are no long-term studies on the touted "wonder drug" apple cider vinegar and its effect on body weight or fat loss. Overall, the evidence for weight loss with apple cider vinegar is thin due to the short duration of the studies and the small number of participants.
Can the apple cider vinegar diet reduce appetite?
In a meta-analysis[5] of seven short-term studies of the effects of apple cider vinegar on appetite and calorie consumption, four of the studies showed that vinegar reduced appetite. However, this result could not be confirmed in studies over a longer period of time. Therefore, the authors of the review recommend that further research should clarify the relationship between vinegar and appetite, calorie intake and weight loss.
How healthy is apple cider vinegar?
In addition to its potential effect on appetite, fat burning, and weight loss, early research suggests that apple cider vinegar may have other health benefits. The authors of one study suggest that apple cider vinegar may have a positive effect on insulin sensitivity[6]. This would also make the apple cider vinegar diet a suitable means of combating pre-diabetes and metabolic syndrome.
In a meta-analysis, the authors find that vinegar has a positive effect on blood glucose and insulin levels after meals[7]. In practice, this would have the advantage of reducing cravings caused by blood sugar spikes.
Another benefit of the apple cider vinegar diet may be a positive effect on blood lipid levels. A review[8] of clinical trials on apple cider vinegar and blood lipid levels showed that apple vinegar significantly improved cholesterol levels.
How to drink apple cider vinegar to lose weight?
The method of taking apple cider vinegar for weight loss is simple. Usually, for the apple cider vinegar diet, 1-2 tablespoons of vinegar are mixed in a glass of water to drink. It is still not clear the best time to use it. Most proponents of the diet recommend taking it right before or with a meal.
A word of caution about the apple cider vinegar diet: more is not necessarily better! Vinegar contains acetic acid, which, like other acids, has a very low pH. Therefore, you should take it slowly so as not to put unnecessary stress on your mouth, esophagus, or digestion. It is best to start with one tablespoon and increase to 2 tablespoons a day if you tolerate it well. By the way: You do not need to worry about your acid-base balance. Because the vinegar does not affect it negatively.
How much apple cider vinegar a day to lose weight?
Most people do well by adding 1 tablespoon of vinegar to a glass of water to make an apple cider vinegar drink. Drink this glass just before a meal. If you want to take another glass of apple cider vinegar, it is best to take it with another meal. This is easy on your mouth, teeth, and esophagus, and extends the direct digestive effect of one meal to other meals.
Lose Weight with Apple Cider Vinegar – Recipe
So, the recipe for the apple cider vinegar diet is simple: add 1 tablespoon of apple cider vinegar to a glass of water and take it before a meal. Repeat this 1-3 times a day as needed.
If you find this drink too monotonous and would like some variety in taste, you have the option of adding lemon or honey to this potential fat burner.
Lose Weight with Apple Cider Vinegar and Lemon
For the apple cider vinegar and lemon diet, you can add fresh lemon juice to your glass of water. This increases the health benefits, including the amount of vitamin C you get from the fruit.
Lose weight with apple cider vinegar and honey
Honey is also a popular addition to apple cider vinegar with several benefits. Honey is often used to treat sore throats. It has a soothing effect on many people. In addition, the sweetness of honey counters the sourness of apple cider vinegar and makes the apple cider vinegar drink more palatable. If you are on a diet, however, do not forget the extra calories from the added honey.
How fast will you lose weight on the apple cider vinegar diet?
One criticism of the studies that have been done to date is that they have included few or no lifestyle factors in the case of weight loss. This would make sense, since weight gain and loss are multifactorial: many lifestyle factors such as diet, exercise, mental strain, stress, and even genetic factors play a role.
Therefore, the question of how quickly you can lose weight with apple cider vinegar cannot be adequately answered with the current state of research. To lose weight as efficiently, quickly, and permanently as possible, a holistic approach that includes diet and exercise is recommended. Some weight loss enthusiasts try to optimize this process with the effects of weight loss pills and appetite suppressants or by using exogenous ketones.
The bottom line

Apple cider vinegar is a valuable food that can undoubtedly enrich the diet. Some studies have shown that apple cider vinegar improves parameters such as appetite or blood sugar levels. Many proponents of the apple cider vinegar diet see this as proof that healthy weight loss without hunger is possible with the help of vinegar. From a scientific perspective, it should be noted that there have been no long-term studies and therefore no evidence that apple cider vinegar has a lasting effect.
An example of the potential bias of the results available so far is a study on the appetite-lowering properties of apple cider vinegar. In this study, although most of the subjects felt less appetite after taking apple cider vinegar, this was not due to its effects on metabolism. It turned out that the subjects experienced nausea from the apple cider vinegar and therefore felt less appetite.
Frequently asked questions
How do I take apple cider vinegar if I want to lose weight?
According to various guides, take apple cider vinegar dissolved in a glass of water, right before the meal or with the meal. It's also advisable to start with a smaller dose to assess your tolerance and avoid possible digestive discomfort.
How does vinegar help against belly fat?
The fact that vinegar helps against belly fat has been insufficiently proven so far. Conceivable mechanisms are improved insulin sensitivity and improved fat metabolism. Nonetheless, some studies suggest a modest effect, and further research is needed to confirm these findings.
Why does one lose weight with apple cider vinegar?
Apple cider vinegar is thought to reduce appetite, resulting in less desire to eat and consequently lower calorie intake. Other potential effects target fat metabolism, blood sugar control, and insulin sensitivity. However, while some studies support these claims, it's essential to note that apple cider vinegar is not a magic solution and should be used as part of a balanced diet and healthy lifestyle.
How much apple cider vinegar is needed to lose weight?
Proponents recommend 1 tablespoon of apple cider vinegar per glass of water, 1 to 3 times a day. It's crucial to note that while some find this beneficial, excessive consumption can lead to adverse effects, such as erosion of tooth enamel and potential drug interactions.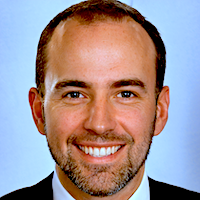 Leonard Eberding is a pharmacist, an executive, and a board-certified specialist in medication therapy management. Mr. Eberding holds a bachelor's degree in biochemistry from SUNY Binghamton University and a doctorate in pharmacy and philosophy from the University of Florida. He is also a contributor to numerous health magazines, where he uses his knowledge of pharmacogenomics to help patients get on the right medications the first time, rather than relying on trial and error.