October is Health Literacy Month, a "time to recognize the importance of making health information easy to understand and the healthcare system easier to navigate."
Not only is health literacy critical in regard to health equity, but it can also impact health outcomes. The UnitedHealth Group estimated that improving health literacy could save the U.S. nearly 1 million hospital visits and $25 billion per year.
Clinical and Translational Science Awards (CTSA) Program institutions are working to improve health literacy to address the CTSA Program's goal of "engag[ing] patients and communities in every phase of the translational process." This month, we're sharing different approaches hubs are taking to improve their communities' understanding of health topics.
Resources for scientists
An important aspect of improving health literacy is educating scientists how to connect and speak to the public.
Oregon Clinical and Translational Research Institute (OCTRI) Recruitment provides guidance documents and presentations on health literacy-related topics to its research community, which includes the document "Health Literacy Checklist for Research Communication." This document is intended for researchers who are creating recruitment and study materials, and offers guidance such as writing at a 6th grade level, defining all medical and research terminology and using language that is culturally and spiritually competent. Researchers can also request a complimentary health literacy review of their documents.
Similarly, the Southern California Clinical and Translational Science Institute provides its scientists with resources to share their findings with the public, such as a template for disseminating clinical trial results to a lay audience. Researchers can fill out the document with their own research findings and view samples from other studies. Additionally, the institute offers workshops and toolkits on dissemination strategies for its scientists.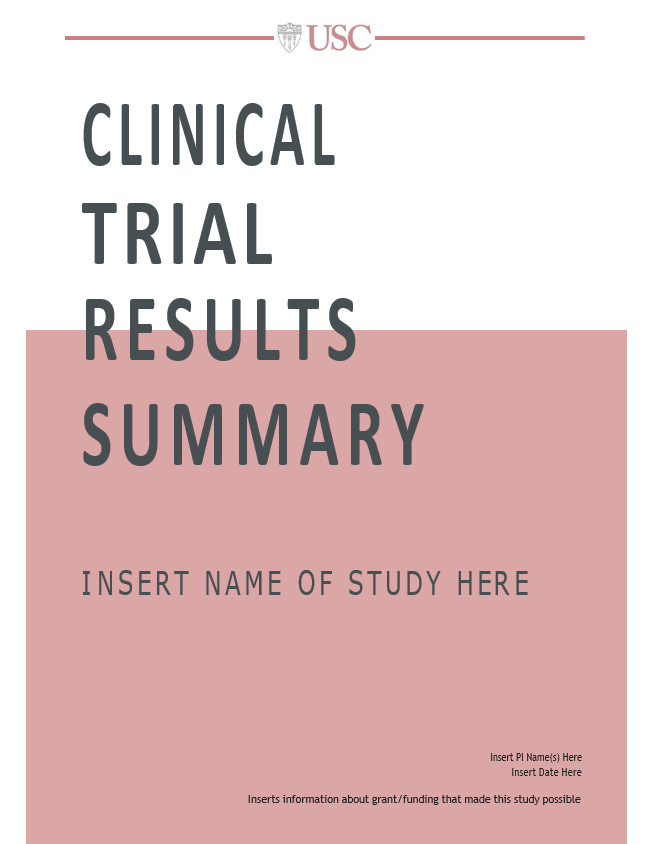 The Washington University Institute of Clinical and Translational Sciences also offers workshops for its scientists. Recently, it hosted #SciComm Week, which featured presentations focused on science communication for its researchers. Presentations covered topics such as how to include diverse populations in health research, how to create more effective scientific presentation slides and how to inspire and engage with diverse populations, particularly in virtual settings.
Engaging the public
Another approach CTSA Program hubs take is making science and health topics more accessible to the general public.
Health literacy can be low because easily-understood information and resources are not always readily available, especially for individuals with limited English proficiency. At the University of California, Davis Clinical and Translational Science Center (CTSC), researcher Dr. Oanh Meyer worked to remedy this by delivering a mini-medical school for Vietnamese members of the community focused on dementia and health aging.
"The older Vietnamese population tends to have limited English language proficiency and poorer self-rated health compared to other groups," she said. "Early life experiences of war-time trauma and immigration stress have contributed to important health disparities in older Vietnamese. Thus, it was crucial for us to engage them and their caregivers in health topics important to them, including brain health and Alzheimer's disease."
The event brought over 100 attendees and was sponsored by the CTSC and the Alzheimer's Disease Research Center.
The Institute for Translational Medicine (ITM), a partnership between the University of Chicago and Rush in collaboration with Advocate Health Care, the Illinois Institute of Technology, Loyola University Chicago, and NorthShore University HealthSystem, involves the community directly in research-related funding decisions. Patients and community members review pilot program applications that include videos created for lay audiences. The ITM communications team films and produces these videos and teaches the pilot grant finalists ways to communicate why this research matters to the community. Patient voices are included in these videos so they have a platform to share their stories. Pilot grant finalists and awardees receive science communications training and assistance in highlighting their research and findings.
Institute for Translational Medicine video for a lay audience.
The STRIDE initiative, which consists of team members across three CTSA Program hubs (University of Alabama at Birmingham, University of Massachusetts and Vanderbilt University Medical Center) also uses videos to engage the community and increase trust and interest in clinical trial participation among under-represented groups. Video interviews featuring real research participants from various backgrounds address common questions and concerns about participating in clinical trials.
Read more about health literacy on the National Institutes of Health website