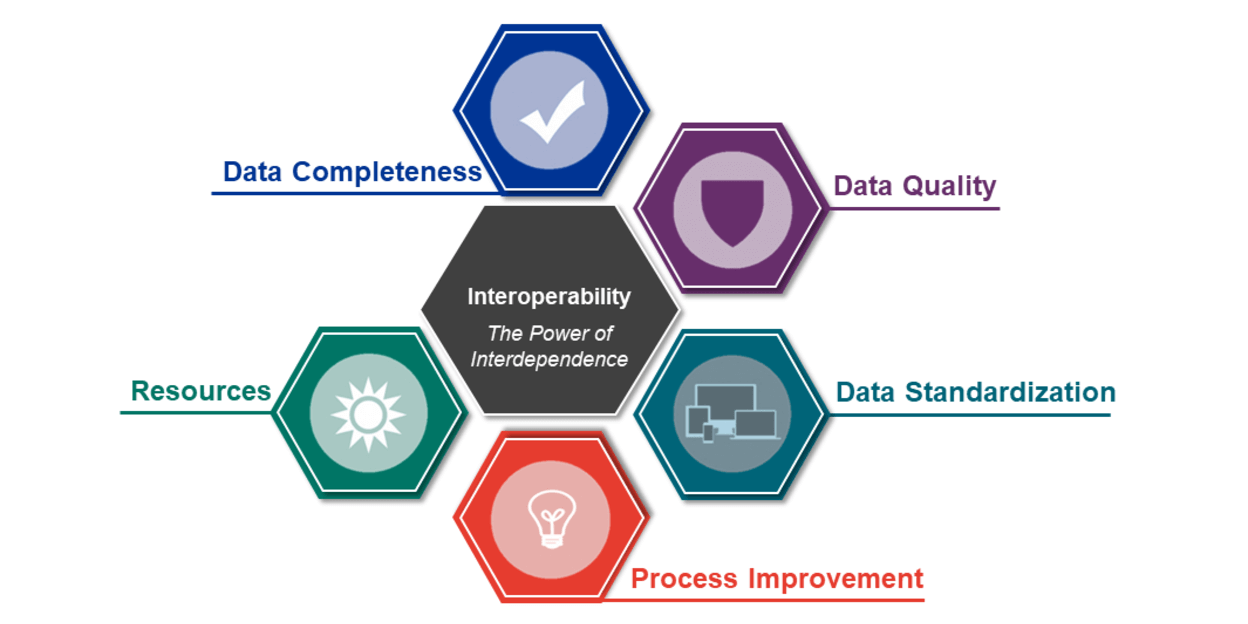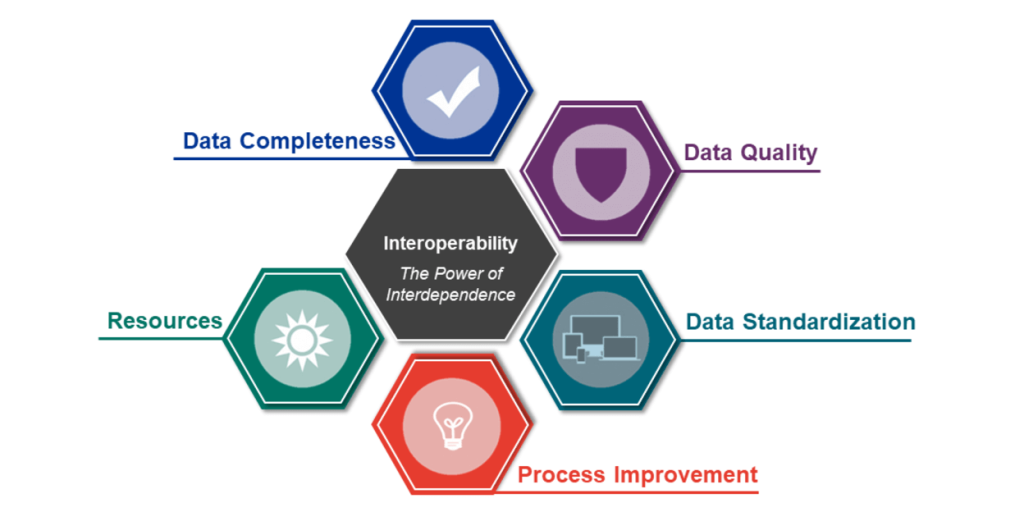 Collaboration Brings Corporate and Academic Cultures Together to Achieve Common Goals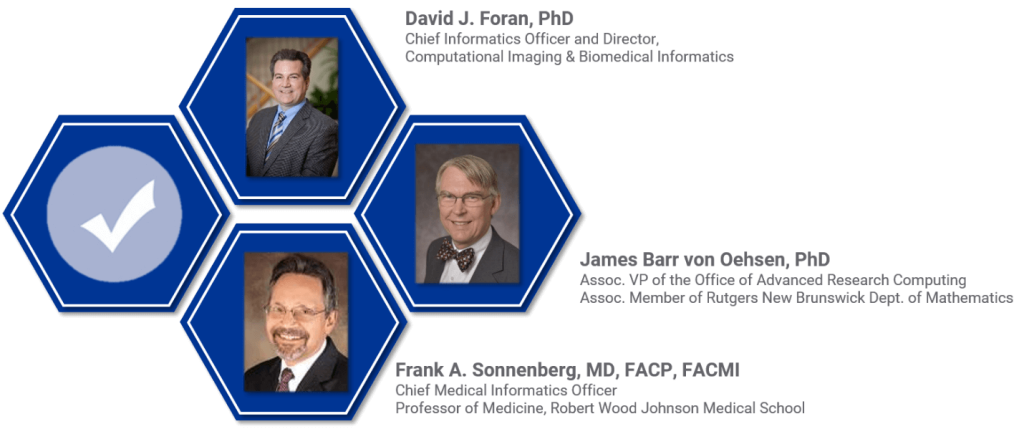 When Rutgers University and RWJ Barnabas Health (RWJBH), New Jersey's largest healthcare system, partnered as part of the New Jersey Alliance for Clinical and Translational Science (NJ-ACTS) to combine their clinical enterprises and jointly manage research activities, the two entities' academic and corporate cultures were sometimes at odds with one another.
Attempts to collaborate and merge university and health system practices were often challenging. While intended to help the health system to become more active in academic pursuits, the system's commitment to research was a relatively new concept. Notably, RWJBH was initially reluctant to share data for competitive reasons, and much effort has gone into addressing privacy and security concerns. These concerns have required development of agreements and approval mechanisms that will enable Rutgers to use the health system's data for clinical and investigative research.
RWJBH is an organization with 13 different hospitals. Each hospital has its own scientific officer or chief research officer, as well as its own institutional review board. Collecting data from multiple electronic health record systems currently requires contacting each hospital individually while the deployment of a single EHR continues and data sharing agreements are completed.
A New Governance Council for Collaboration To help overcome the cultural and operational differences, Rutgers and RWJBH set up the Data Governance Council and the Data Acquisition Translation and Action (DATA) Steering Committee, empowered with the authority to operate across both entities' clinical and research communities. Each committee has broad representation from both participating entities. The Data Governance Council has 12 members, with six appointees each from RWJBH and Rutgers, and is responsible for providing policy and oversight of the research projects that require access to patient data (See below for membership list by institutional role).
Data Governance Council Membership List by Institutional Role
Rutgers
Senior Vice Chancellor for Clinical Affairs
Senior Vice President/Chief Information Officer
Director, Institute for Health
Chief Research Informatics Officer,
Senior Vice Chancellor for Academic Affairs & Research
Vice Chancellor for Translational Medicine and Science
RWJBarnabas Health
Senior Vice President for Medical & Academic Affairs
Senior Vice President/Chief Integration Officer
Chief Data & Analytics Officer
Associate Director for Clinical Research
Associate Vice President, Research/Chief Academic Officer
Chief of Surgical Oncology
Responsible for addressing all data-centric issues, the council's makeup has been instrumental in fostering collaboration between the two systems. The council also includes members from multiple disciplines, which helps to overcome efforts that previously took place in silos. Working together for common goals has resulted in significant advances in the administration and activities of both clinical and research investigators.
A Clinical Research Data Warehouse (CRDW) that will include data from all practices and all hospitals across the entire health system was created by expanding a data warehouse that was previously focused primarily on oncology. Other advances include creating detailed workflows and pipelines for migrating data from legacy EHRs, EPIC and the CRDW; and establishing methods, protocols and procedures for performing quality control on data as they are populated into the CRDW. By having a centralized data and analytics core service along with data governance, Rutgers was able to streamline many of the IRB and Data Use Agreement processes. The CRDW also helped the informatics team lead the effort in consolidating data, originally distributed across multiple campuses and platforms, into a single system, shedding light on research projects and data initiatives that originate in silos.
Rutgers' informatics team also has helped RWJBH appreciate that research has mutual benefits. When researchers gain access to health data and develop statistical and artificial intelligence models, these models can be used by the health system to enhance patient care.
"Some of what we are doing with the data warehouse might seem like pure research, but it will definitely find its way back to optimizing clinical practice." 
David J. Foran, Ph.D., CIO and Director, Computational Imaging & Biomedical Informatics, Rutgers Cancer Institute of New Jersey.
The Ultimate Goal: A Single EMR A strategic goal of the university and the health system joining forces for clinical care and research to begin with was addressing the issue of having multiple EHRs. Rolling out a single EMR across the systems is a five-year project. To date, most ambulatory practices are on EPIC, but only one of the hospitals. Three more hospitals and the Cancer Institute will be added in spring 2022.
"Everything we've had to do so far and that we will have to do from now until at least through the end of this first five years involves gathering data for multiple systems, and that is a big challenge because they do not all capture data in the same way," said Frank Sonnenberg, M.D., FACP, FACMI., Chief Medical Informatics Officer, Rutgers-RWJBarnabas Medical Group. "We are not unique in this regard as it is fairly common for CTSAs to have to gather data from multiple EHRs."
Lessons Learned
Creating common goals can help facilitate work across otherwise siloed teams and institutions.
Problems and challenges should be viewed from both the academic and private-sector perspectives, to help build trust.
Identifying, early on, the types of data elements to track is important, making it easier to plan EHR implementation and to ensure the completeness of the data. When assembling the metrics, it became apparent that some data elements were not a focus of some of the source systems.
Working on standardizing software tools can help migrate a research tool to a clinical application more quickly.
Working with, and providing outreach to, the community being served is important.
Each blog in The Journey Continues series will have a corresponding webinar scheduled at a future date. Register for the first webinar on Thursday, February 17th at 1:00 Eastern Time to hear how Rutgers overcame cultural and operational differences with the creation of a new governance council.